Ranchlands in and around the West Texas communities of Fort Davis and Midland have become ashy wastelands due to intense wildfires this week, which have incinerated more than 60 homes during the weekend and killed livestock and horses. The fires have (luckily?) moved north and east towards largely unpopulated open spaces. All of Texas is experiencing drought, and conditions are classified as extreme or exceptional in 65 percent of the state.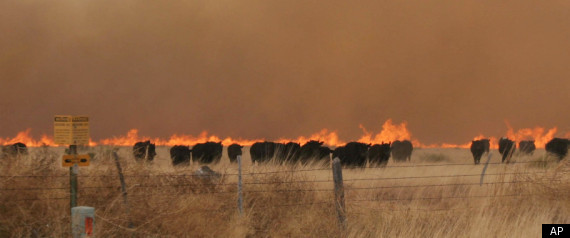 The wildfires have been fed by strong winds, low humidity and dry vegetation.
All photos courtesy AP.